In the sidebar of your vizzard, you will find up to three tabs called "APPEARANCE, DATA, and ANALYSIS," while the latter depends on the chart. Click on the tab "DATA" to enter/edit the data of your chart.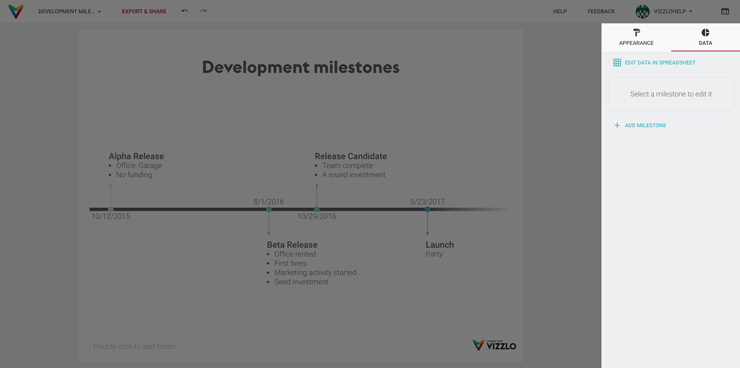 Adding data 
You have three different options to enter your data, depending on the chart you are using: 
1. Using the cards
For each element of your chart, e.g., bars, tasks, milestones, etc., you have a corresponding card on the sidebar, in which you can adjust labels, values and, in some cases, set preferences like the date format, the decimal precision, a suffix or prefix, etc.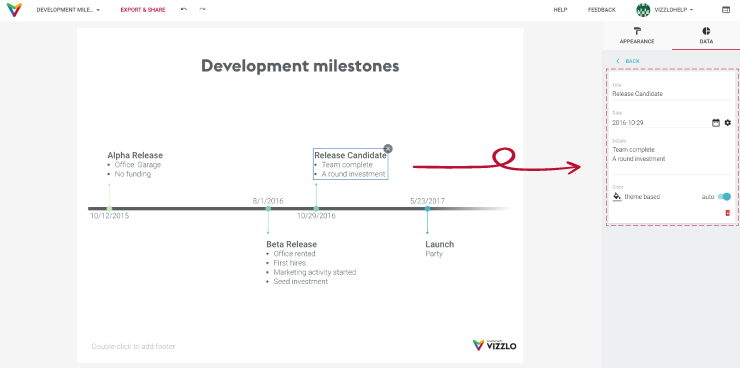 Whenever there is the possibility to set preferences, you will see a "wheel" icon in the cards. Just click on it and the setting options will pull down.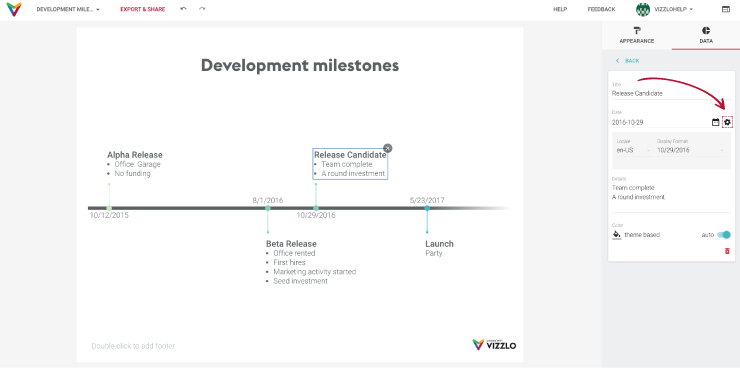 2. Spreadsheet
If you've already prepared your data on Excel or any other spreadsheet software, you can easily copy and paste it directly into the vizzard spreadsheet.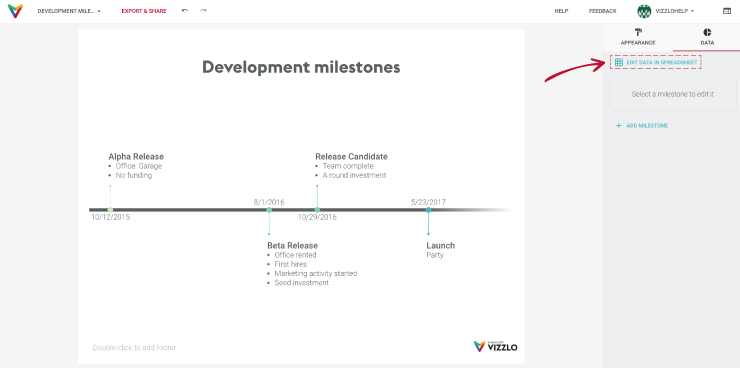 There, you can also set your preferences using the "wheel" icon on the right side of each label. A red line is indicative of how many rows (data entries) the vizzard supports.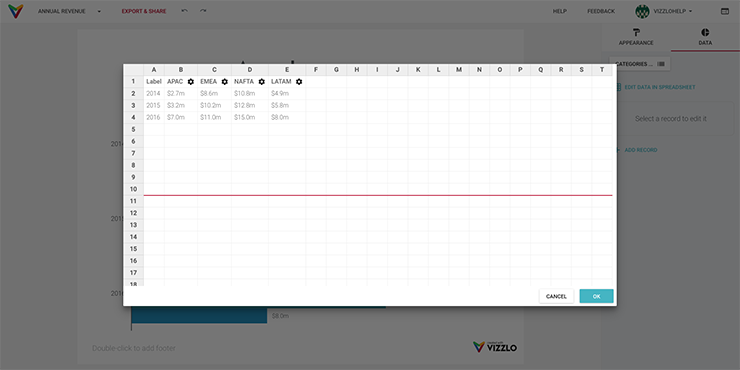 3. Click to edit (feature being gradually introduced to all charts):
You can directly edit any element, by clicking on it (a). Changes will be also shown on its respective card (b) in the sidebar.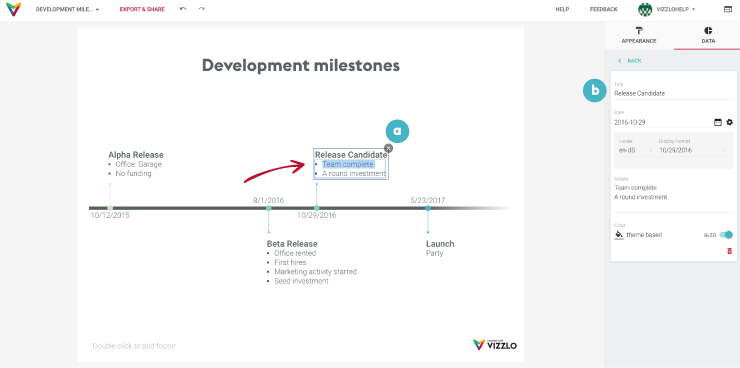 Tip: right-click on the chart and on any element to see a context menu with further options.