As an alternative to Adding Vizzlo for Google Slides to your organizations allowlist, it is possible and super easy to already install it to all employees. Installing Vizzlo for Google Slides for all users of your organization is very practical when all or many members of the organization are Vizzlo users.
For that, go to https://workspace.google.com/marketplace/app/vizzlo_–_charts_business_graphics/201180685047 and click on "Admin install":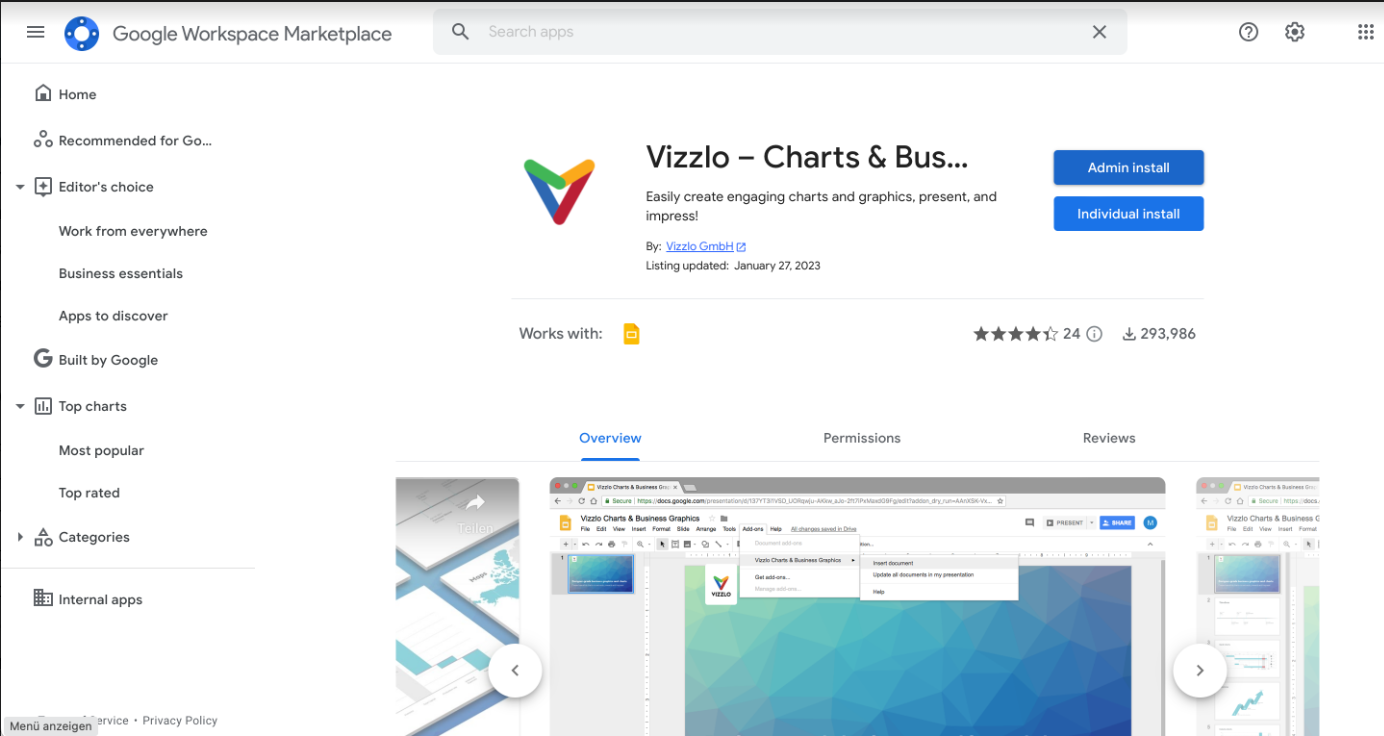 That's it! Vizzlo will show up for every employee in the "Extensions" menu in Google Slides.