Hey! Nice to have you here!
Vizzlo is divided into two main sections: MY DOCUMENTS and PORTFOLIO. Under "MY DOCUMENTS," you will find every new chart you create; and under "PORTFOLIO," all the vizzards (namely all the charts you can create using Vizzlo) are listed. 
To select a chart, just go through the portfolio. It encompasses the most important and common graphics for different use-cases, e.g., project management, finance and economics, sales and marketing, start-ups' pitch decks and business plans.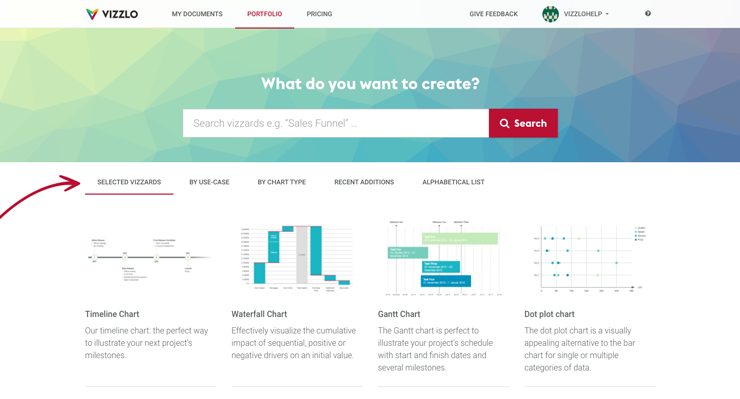 While navigating there, you can sort it in five different ways:
Tip: Click on any vizzard you wish to discover a bit more about it and start editing it!