Under the tab "MEMBERS" of your organization, you find a list of its members and their roles.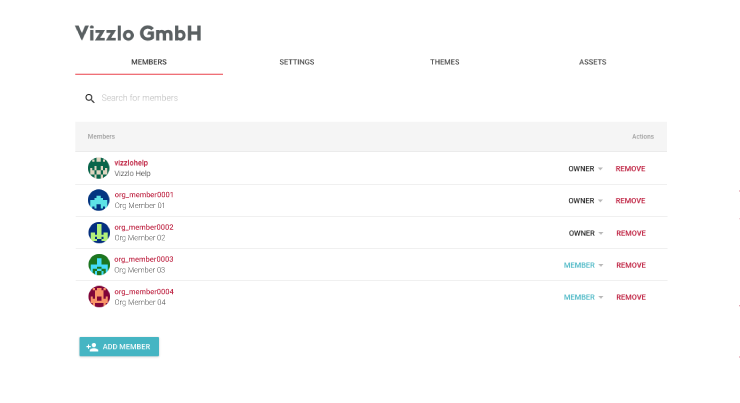 Adding new members
Your colleagues and employees shall create a free account at Vizzlo using their professional emails (colleague@myorganization). They will be added automatically to your organization.
In case something goes wrong, you can still add a user manually. Click on the blue button "ADD MEMBER" and enter the username of your colleague.   
Searching for a member
Use the search field on the top of the tab to locate organization's members by entering their names.
Defining roles
On the right side of the member's list, you can set roles: "MEMBER" or "OWNER," whereas only owners can add new members or change roles. 
Removing a member
Also on the right side of the member's list, you will find a red "REMOVE" button beside each member—just click on it to remove a member from your organization.
Note: This account will be downgraded to a free account (or premium account, according to the specific subscription plan of the user).