A Template is a starting point for the creation of a chart with a specific type and predefined settings such as layout, colors, grid, axis etc. Templates can be created by admins and brand managers and are available for all members within an organization.
Creating a new template
On the Dashboard, click on the "TEMPLATE" section on the left panel. A folder with the existing templates will be exhibited. Click on the "NEW DOCUMENT" and choose the desired chart type. Just edit that as you would do with a normal document. After saving, the document will be now placed in the "TEMPLATES" folder.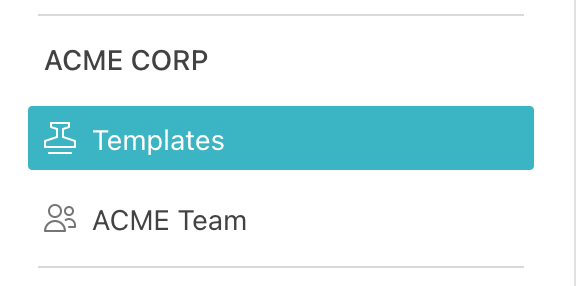 Another simple way to create a template is by moving any document to the organization's "TEMPLATES" folder. More details about moving a document can be found on this article.
Optionally, you can insert a description to a template (for example, with details of when that should be used) by editing the Document Description on the drop-down menu of menu bar.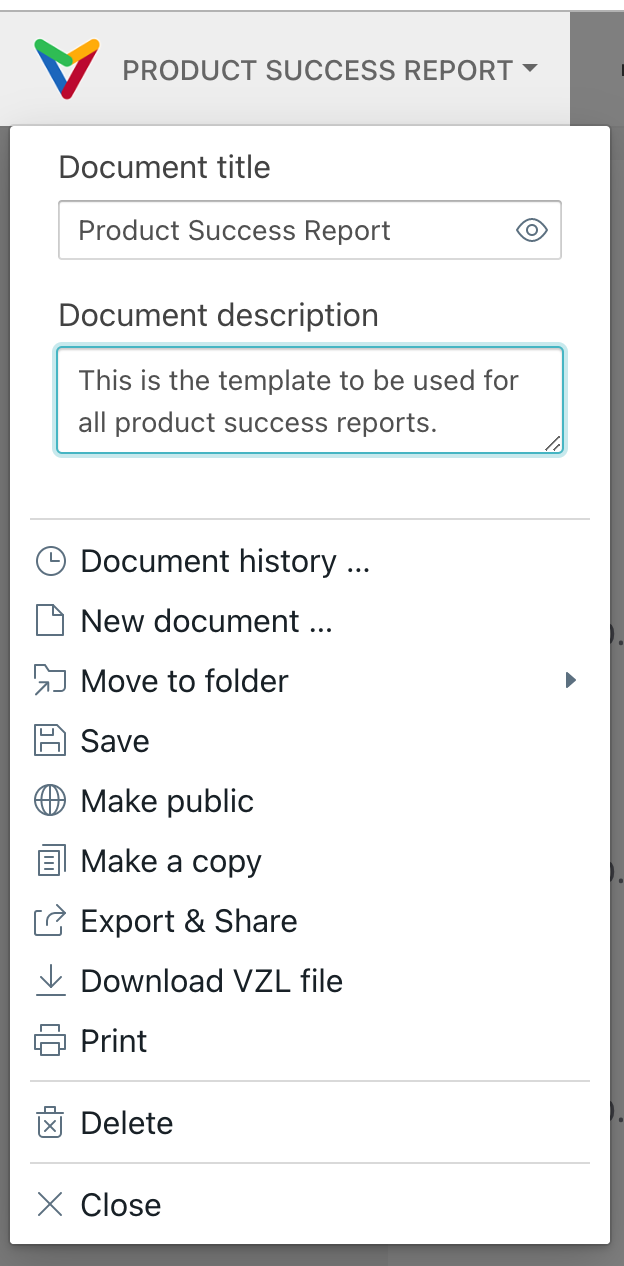 Using a template
From the dashboard, you can go to the "CREATE" section (in the top bar) and them click on "ORGANIZATION'S NAME TEMPLATES". All the available templates will be shown.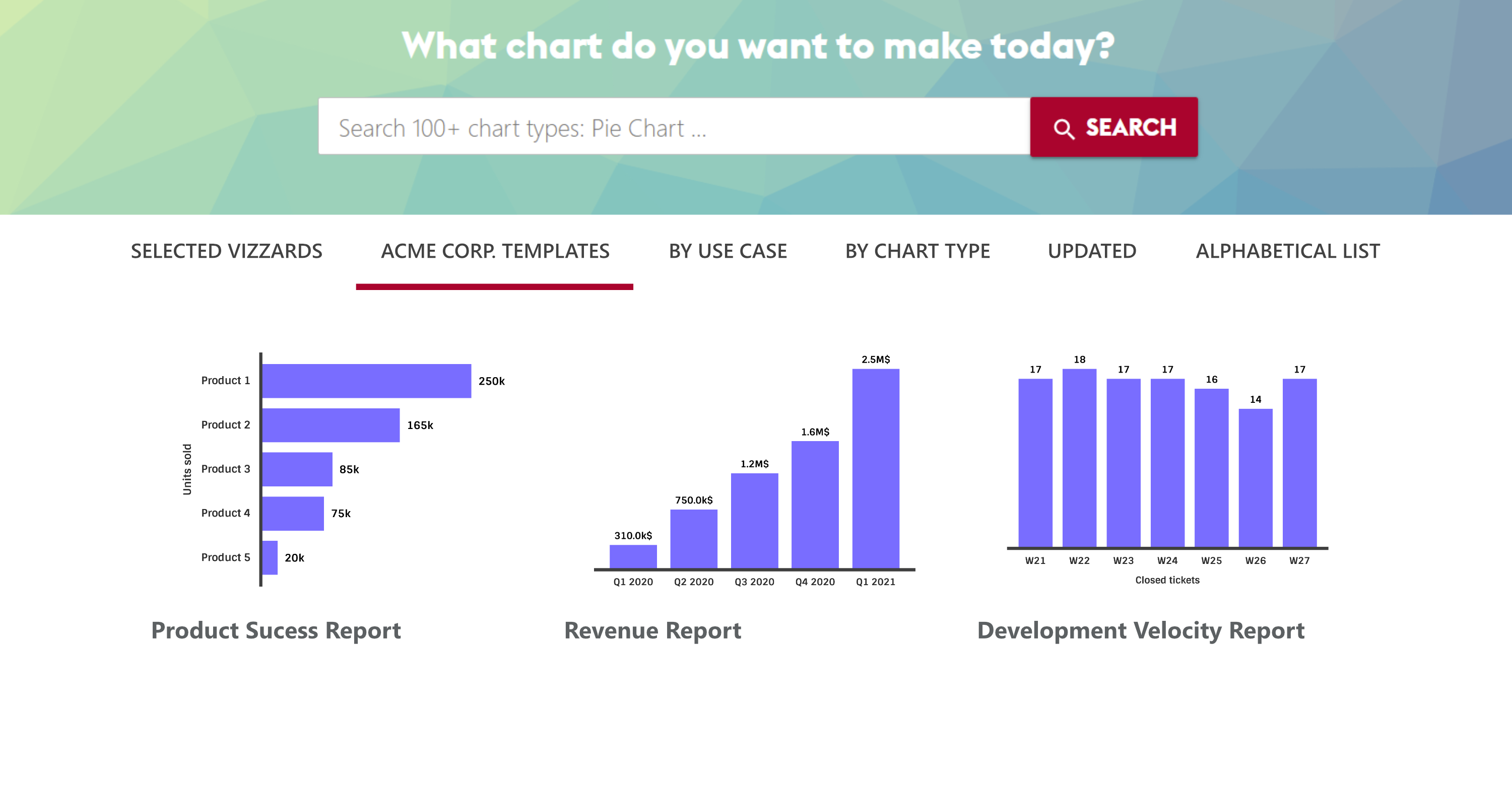 After selecting on the desired template, just click on the "CREATE A NEW DOCUMENT FROM TEMPLATE BUTTON" and that's it!