Vizzlo offers email support for all our users! When you need us, we're here to help. In this article, we'll answer common questions about what you can expect.
Contact Vizzlo's support team via the help widget in the lower right corner or click on the user icon in the upper right corner. You can also send an email directly to help@vizzlo.com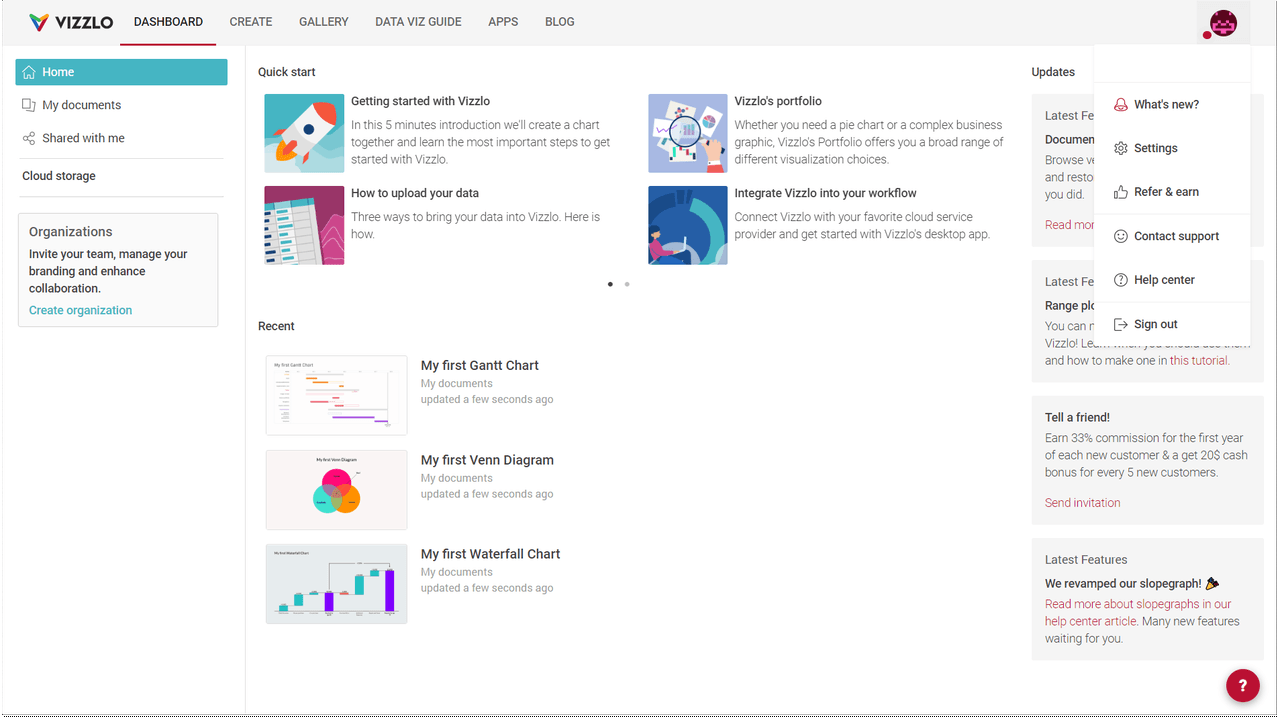 Does Vizzlo offer phone or live chat support?
Vizzlo does not offer phone or live chart support. We offer support via email. We think this is the best way for you to get your questions solved. It is easy for you to attach files, and screenshots that our support team might need for troubleshooting more complicated issues.
When can I expect a response?
We try to get back to you as soon as possible. Users on our free plan may wait a bit longer to hear from us.
What are Vizzlo's support hours?
We are there for you from Monday to Sunday. Emails are checked daily on a regular basis. Core hours are 9am-5pm (UTC+2 hours), for the US east coast that is 3am-11am. Our support teams is based in Germany.
Does Vizzlo offer support on the weekends and on holidays?
Yes. But you may experience longer reply times during the holidays. In case of a service interruption or any other urgent emergency, our system will notify us. We will then try to solve the issue as quickly as possible.
How can you help us help you?
If you have a bug report you'd like to submit, or you have a question related to your design, you can help our support team speed things along by including the following materials(as they relate to your specific inquiry):
Are you using the desktop app or browser version?
Your Operating System
For bug reports

Try to provide reproduction steps that triggered the bug
A sharing link to your document would be of great help too
A screenshot of the error(s) you see in your browser developer console