Vizzlo for Windows is a powerful native tool to help you create beautiful concept-driven and data-driven business graphics and charts to increase your productivity and enhance your presentations and reports.
Why you should try it:
Work from anywhere
With Vizzlo's new desktop app directly on your Mac, you don't need a network connection and can be productive on the go.
You decide where to save your files
Choose to store all your files locally or on your synced cloud storage. Also, should you chose to work from the cloud and lose your internet connection while editing a document, Vizzlo will store your work on your device, so you never lose your progress.
See everything at first glance
Optimized for your device, the app interface offers a new and even simpler experience, helping you keep on top of your work and getting visualizations done faster.
Make teamwork more effective
You can save your Vizzlo files directly in your company intranet, making it easier for your team to collaborate on your documents.
Even if you got a graph as a PNG file, you can simply drag & drop it back into your app to continue working.
How to Install it:
Vizzlo for Windows is free to install, and you get the app directly from the Microsoft Store.After signing in with your Vizzlo credentials, you will be able to use all its features according to your subscription plan.

Follow these easy steps to enjoy Vizzlo on your PC:
Click here or open the Windows Store.

Type "Vizzlo" into the search field to find us immediately or browse the Windows Store to discover us among other apps.

Hit the "Get" button on the top-right corner. The download and installation will start immediately.

Open the Vizzlo desktop app from your applications folder.

Upon the first launch, the app will ask you to sign in. After you hit the "sign in" button, a browser window will open and redirect you to the Vizzlo page.

Enter your login details as you would normally to sign in to your Vizzlo account, or click on the "Register!" if you're a new user. After you're done, you will be taken back to the app and can start working on your graphs immediately.
Using the App:
Navigation
You can easily navigate through your documents and folders using the sidebar. Here you can switch between your recently edited documents, documents saved on the Vizzlo cloud and shared documents. Click on "Open from computer" to browse through your locally saved files.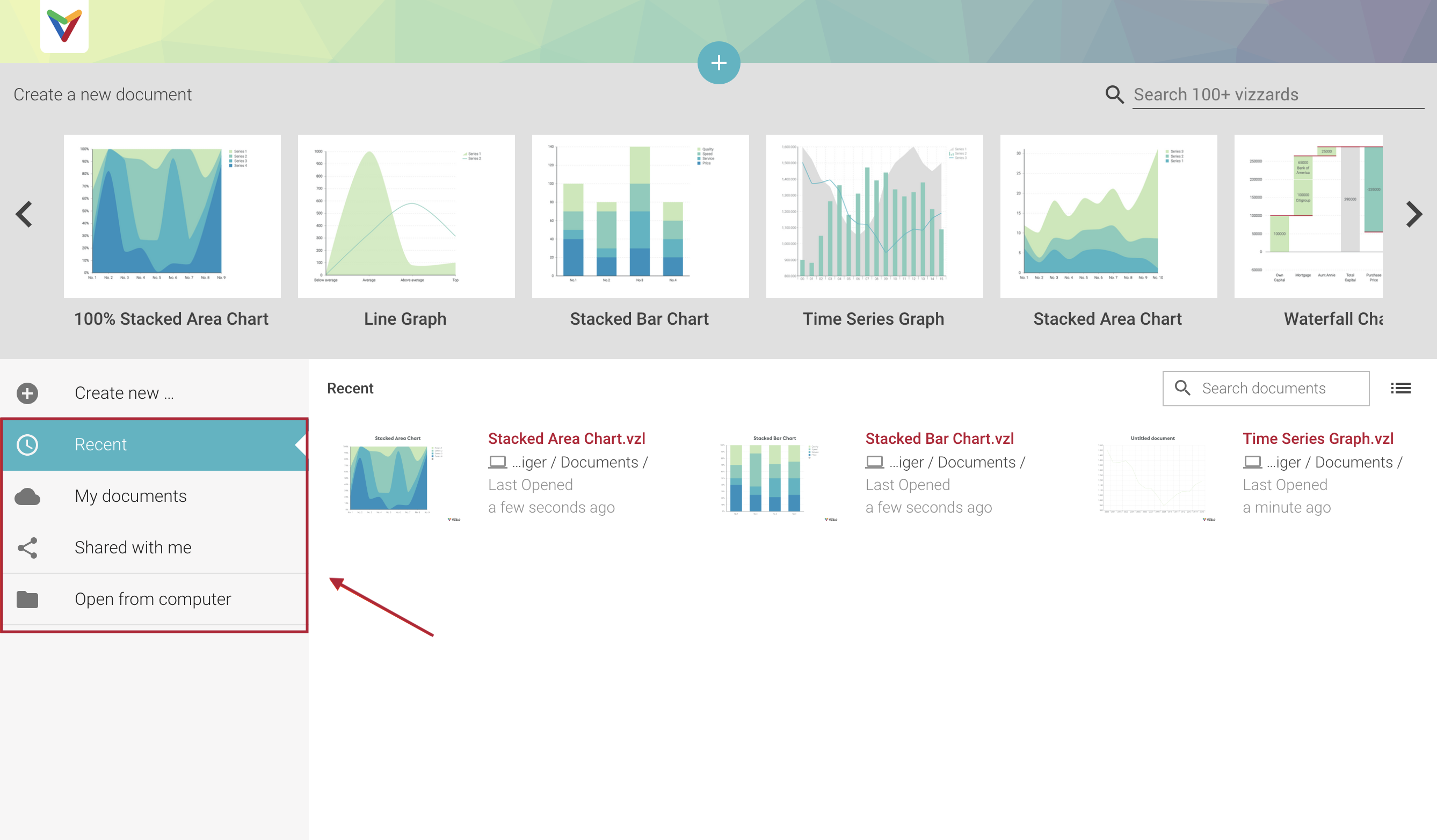 Get started and create a new document
To create a new visualization, either select the plus icon "Create new …" in the sidebar or use the plus icon at the top of your screen. If you have used Vizzlo for some time, it will automatically keep your most used graphs in the quick access bar at the top which you can navigate through, using the arrow keys.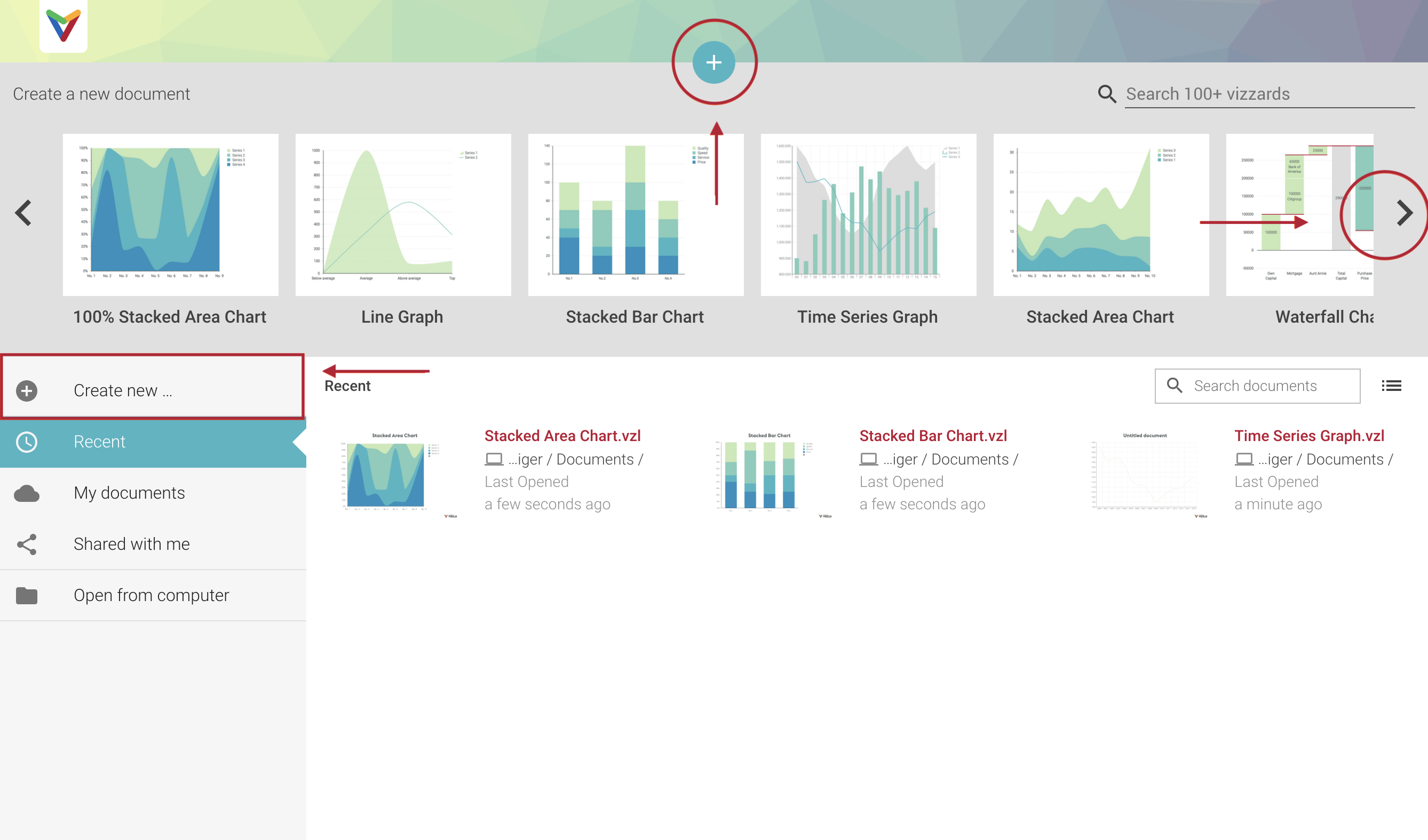 Everything else, e.g., opening, saving, printing, etc., works like in your favorite desktop applications: explore the options in the app menu and enjoy working with Vizzlo on your desktop. And if you have questions or need any help, feel free to contact us anytime!