Vizzlo offer 13 pre-defined themes that you can apply to any of your charts.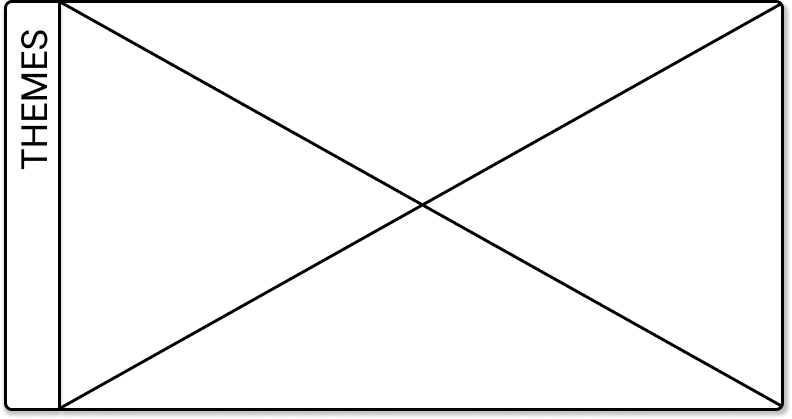 A theme affects mainly these aspects of your charts appearance:
— Colors
— Fonts
— Axis & grid line settings
— Brand logo
Read Customize a theme to learn how to customize a theme or create a new one from scratch. If you change any of the above mentioned settings, in the sidebar you will read `Custom theme`. To change the selected theme, click on the theme name or theme icon in the sidebar.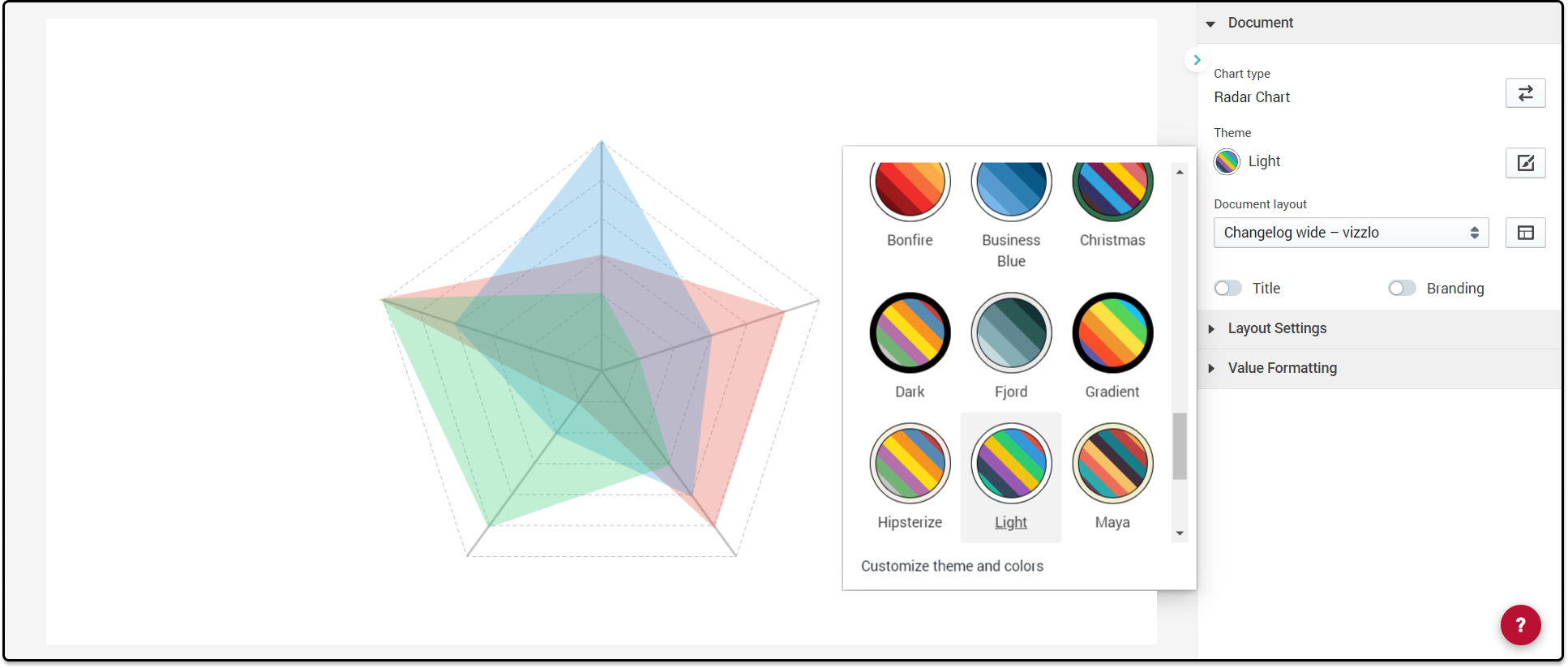 All built-in themes use Google Fonts which are free to download. Check below the font pairing for each of them:
| | | | | | | |
| --- | --- | --- | --- | --- | --- | --- |
| Theme | | Title font | | Heading font | | Content font |
| Bonfire | | Unica One | | Open Sans (bold) | | Open Sans (regular) |
| Business Blue | | Sintony (bold) | | Sintony (bold) | | Sintony (regular) |
| Dark | | Lato (bold) | | Lato (regular) | | Lato (regular) |
| Fjord | | Pacifico | | Signika (regular) | | Signika (light) |
| Gradient | | Lato (light) | | Lato (light) | | Lato (light) |
| Hipisterize | | Lobster | | Open Sans (regular) | | Open Sans (regular) |
| Light | | Oswald (regular) | | Open Sans (semibold) | | Open Sans (light) |
| Maya | | Montserrat (bold) | | Montserrat (regular) | | Montserrat (light) |
| Retrospective | | Slabo | | Slabo | | Slabo |
| Rodeo | | PT Serif (bold) | | PT Serif (bold) | | Lato (regular) |
| Scotty | | PT Sans Narrow (bold) | | PT Sans Narrow (bold) | | PT Sans (regular) |
| Yuccie | | Amatic SC | | Amatic SC | | Amatic SC |
| Christmas | | Mountains of Christmas | | Roboto (bold) | | Roboto (regular) |