You can set 5 different fonts in Vizzlo documents. These are
Title font
Heading font
Content font
Axis font
Footer font
By default, the axis font and axis labels inherit the properties from the content font. You need to check Custom axis font before you can customize these properties.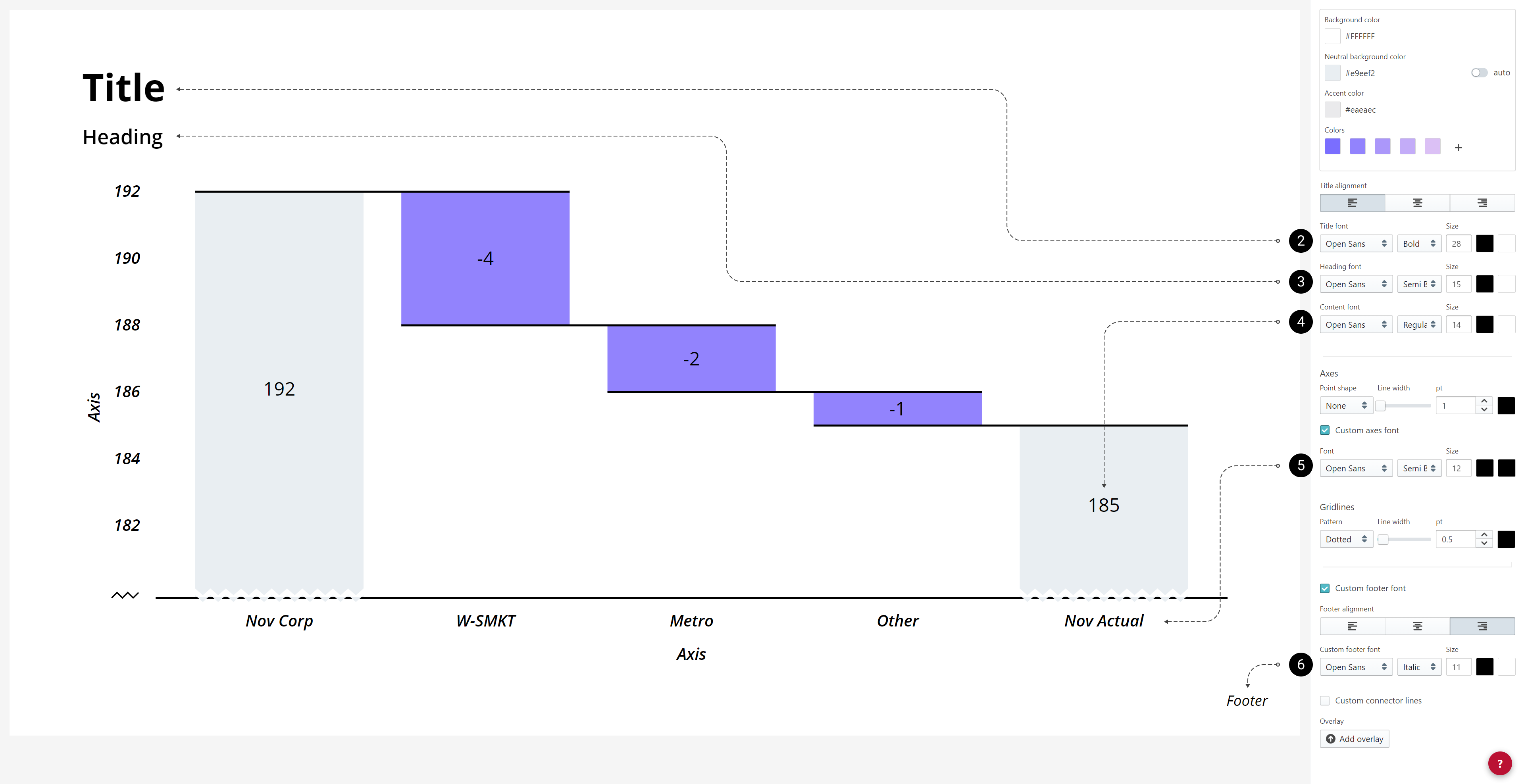 For each font type you can change the following properties:
Font type
Font weight
Font size
Font color
The default position of the document title and footer can be set to left, center, or right.
To edit all these settings, you need to open the theme editor: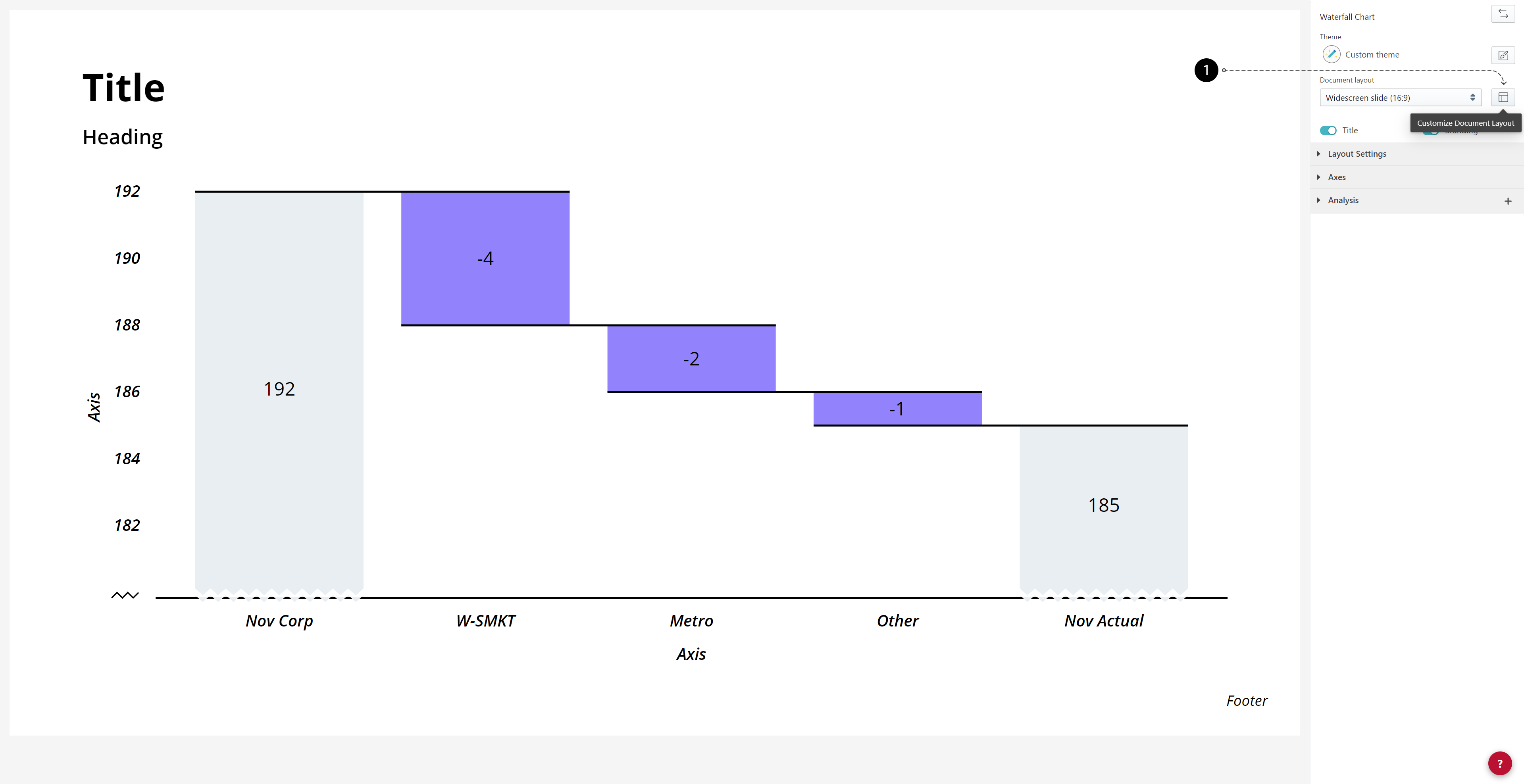 In addition to the theme settings, you can overwrite the properties of the axis title, axis labels, subtitle by the rich text editor. To do so, select the text element either in the chart itself or in the sidebar.
Note, when you use the rich text editor, changing the font properties using theme settings won't have a visual effect. You would need to erase the changes made with the rich text editor.